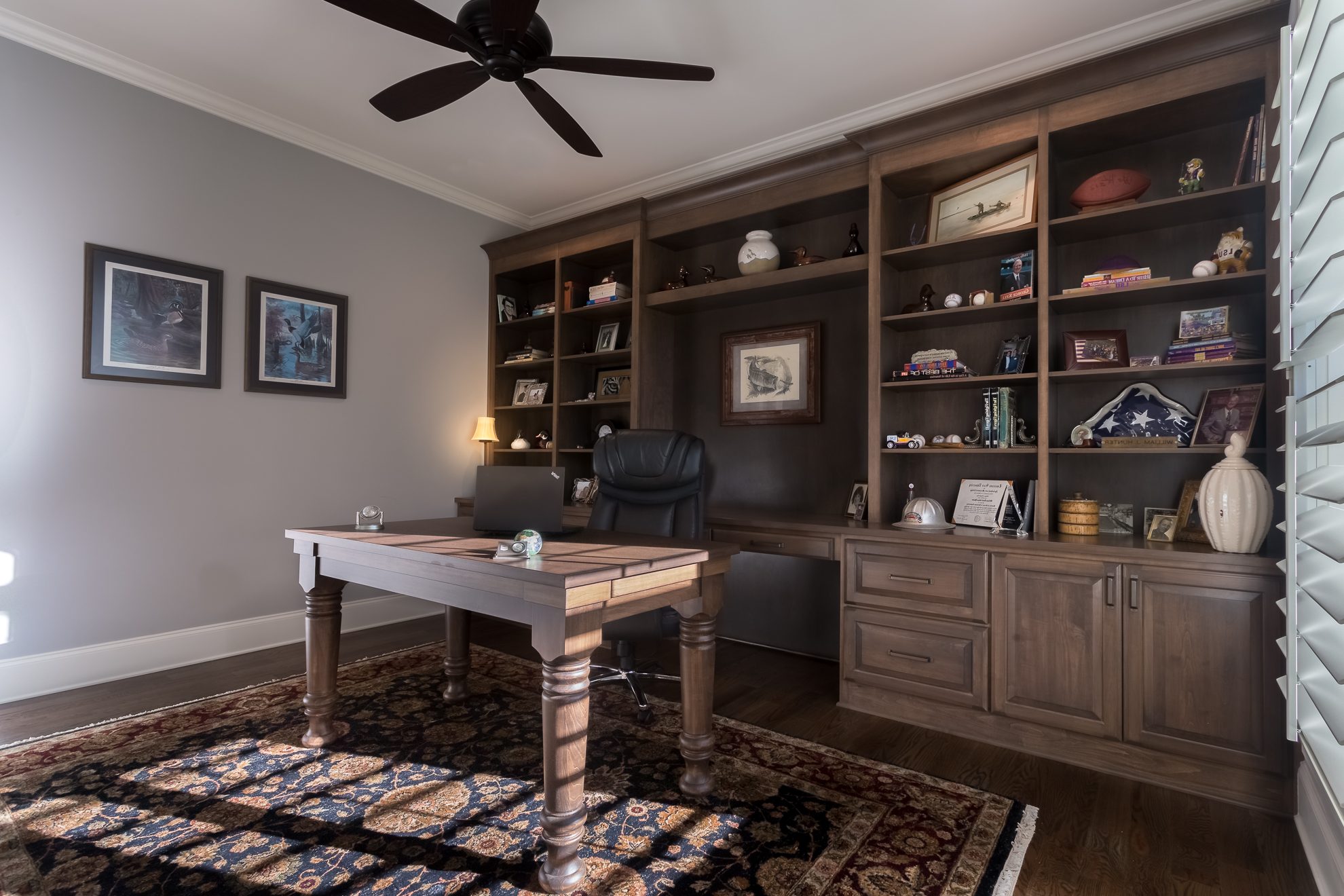 See Our Work
from start to finish

Professional Remodeling Services
you will love
Covenant Woodworks
Established in 2003
Covenant Woodworks is a family-owned cabinet company located in Gainesville, GA, serving homeowners in the surrounding areas. Our designs and precision craftsmanship extend to cabinets, countertops, kitchen and bathroom remodeling, closets, custom hoods and vanities, offices, laundry and family rooms, and custom barn doors. Contact us today with your ideas and we'll help you craft the luxury living spaces you've always wanted.
Building with Integrity and a Passion for Excellence
Most people want to live with a touch of luxury in their homes. At Covenant Woodworks, we believe in bringing sweeping elegance to every room—from kitchens and bathrooms, to family rooms and home offices, to mud rooms, laundry areas and even walk-in closets. We believe every homeowner should surround themselves with the pinnacle of comfort, in the form of stately upgrades, custom woodwork, luxury features and unique design.
Creative & Organized Design
We Listen To You
Our experienced team of woodworkers is one of the best in Gainesville, GA, capable of performing any level of remodeling and design work, as long as it does not change the exterior structure. Our team offers you a blank slate for us to interpret your style and design, and we listen to your needs, wants, preferences and ideas, bringing them all together in the perfect home project.
On-time & under-budget.
From Concept To Completion
With a background in carpentry and woodworking in Gainesville, GA, we specialize in cabinetry, millwork, finishing services and more. Our abilities expand to every room and meet any need—whether you need a more organized space, beautiful new finishes, updated furnishings, or a new approach entirely. Our team works with you to achieve these goals from concept to completion.
The Covenant Commitment is to serve you with integrity & honesty
We make the entire process a pleasurable experience from design to delivery. Creative, organized design is our focus and we never deviate from a mission of excellence. Your home isn't just another project to us—it's an opportunity to create something unique and exceptional. Put your project in our capable hands. You can count on Covenant woodworks to provide superior craftsmanship, comprehensive project management and a proven path to realizing your vision for your home.
We make it a priority to ensure your project is constructed and installed on-time, under-budget.
We want you to enjoy and be proud of the environment you live and work in every day.
We'll provide solutions that are not only functional, but also beautiful!

Quality
We're a member of the National Federation of Independent Business (NFIB) & We're craftsmen, known for our unparalleled attention to detail and quality materials.

Custom
Though we specialize in custom cabinetry, we're available for all types of millwork & our design capabilities extend to every room of the home and all facets of remodeling.
Instilling Value in Your Home
Your home deserves to be imbued with prestige and beauty
Covenant Woodworks brings these qualities to every room through remodeling, woodworking and finishing services. Offering quality Woodworking & Custom Cabinetry in Gainesville, GA, Blairsville, GA, Braselton, GA, Buford, GA, Dawsonville, GA, and Flowery Branch, GA
Serving the following areas:
Hall County, GA
Gainesville, GA
Westside, GA
Homer, GA
New Holland, GA
Cumming, GA
Oakwood, GA
Flowery Branch, GA
Dawsonville, GA
Buford, GA
Braselton, GA
Blairsville, GA
Lawrenceville, GA