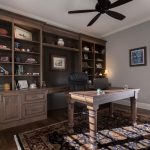 Custom furniture is a great option for anyone who wants to get furniture that fits their needs perfectly. It offers a lot of benefits and can be a great investment in the long run. Custom pieces are also made of higher quality materials than mass-produced ones and tend to last longer as well. Moreover, the craftsmanship is usually more careful and precise, which means you'll never have to worry about mishaps or functionality issues.
Uniqueness
Choosing a piece of furniture that is unique to you is a great way to make your home stand out from the rest. It will be a conversation starter and an exciting addition to your decor. Custom furniture can be made from many different materials and comes in a range of colors. It can also be made to suit your specific needs and budget. While a custom made sofa might be more expensive than a store-bought option, it is well worth the money. You can expect the best quality, a beautiful finished product and a piece that will be a true heirloom for generations to come.
Affordability
While custom furniture may cost a bundle to design and manufacture, the end result is usually well worth the hefty bill. The best custom made furniture has a sturdy wood frame that can take a beating over time, a good finish to protect from moisture and sun damage, and a style that fits your space like a glove. The custom furniture industry is a competitive one and it is a good idea to shop around for the best deal on the item you are looking for. Having a good understanding of your needs and your budget will help ensure you get the best product at the most affordable price possible.
Quality
Custom furniture can be made from a variety of materials, but it is best to choose wood frames that will stand up to years of use and resist moisture damage. In addition, choose a furniture finish that protects against mold and fading. The quality of your customized furniture will be determined by the quality of the wood, the construction techniques used to build it, and the overall design. Ultimately, this will affect how long your furniture lasts and whether or not you will need to replace it in the future. The quality of your custom furniture will also be impacted by how closely you collaborate with the furniture makers. This collaboration ensures that your furniture is built to last – and is worth the price.
Customization
Choosing a piece of furniture that is personalized can be a great way to make it unique. Whether it's the fabric color, the trim or the upholstery, c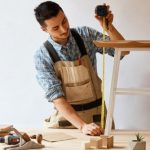 ustomizing your furniture can really accentuate its unique design. It's also a great way to give your home decor some personality, allowing you to choose elements that you'll be proud to display around your home. Consider adding some framed wall art, metal prints or canvas prints that show off your favorite memories. The process of purchasing custom furniture starts with a consultation. A Covenant Woodworks consultant will help you get a feel for your space and learn about your style and taste preferences. Once you have an idea of what you want, your consultant will provide you with complimentary 3D rendering room planning technology to ensure that the furniture you choose fits seamlessly into your home.